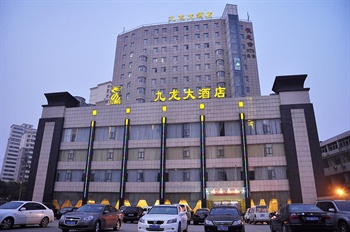 Situated near Wuchang Railway Station, the Jiulong Hotel (Jiulong Jiudian) is about 30-minute drive from downtown city.
All guestrooms in this Wuhan hotel are appointed with standard amenities to make a pleasant stay.
Dining can be enjoyed in one of the 60 private dining rooms, but for those intending to host large functions and parties, the banquet halls and function halls are prepared to cater to up 2500 persons.
Business travelers will find the well-equipped meeting rooms and several banquet halls suitable for banquets, meetings and all kinds of social events.
In terms of recreation, guests can work out at gym or play billiards.